Group Training
5 classes a week. 3 Coaches. Meaningful Seasonal Movement.
Play Together - a Natural Movement Family Class
Treeclimbing
climbing is a vital physical skill & a major part of the human movement adaption
Play is for adults too
Rapport building. Playful. Human connection.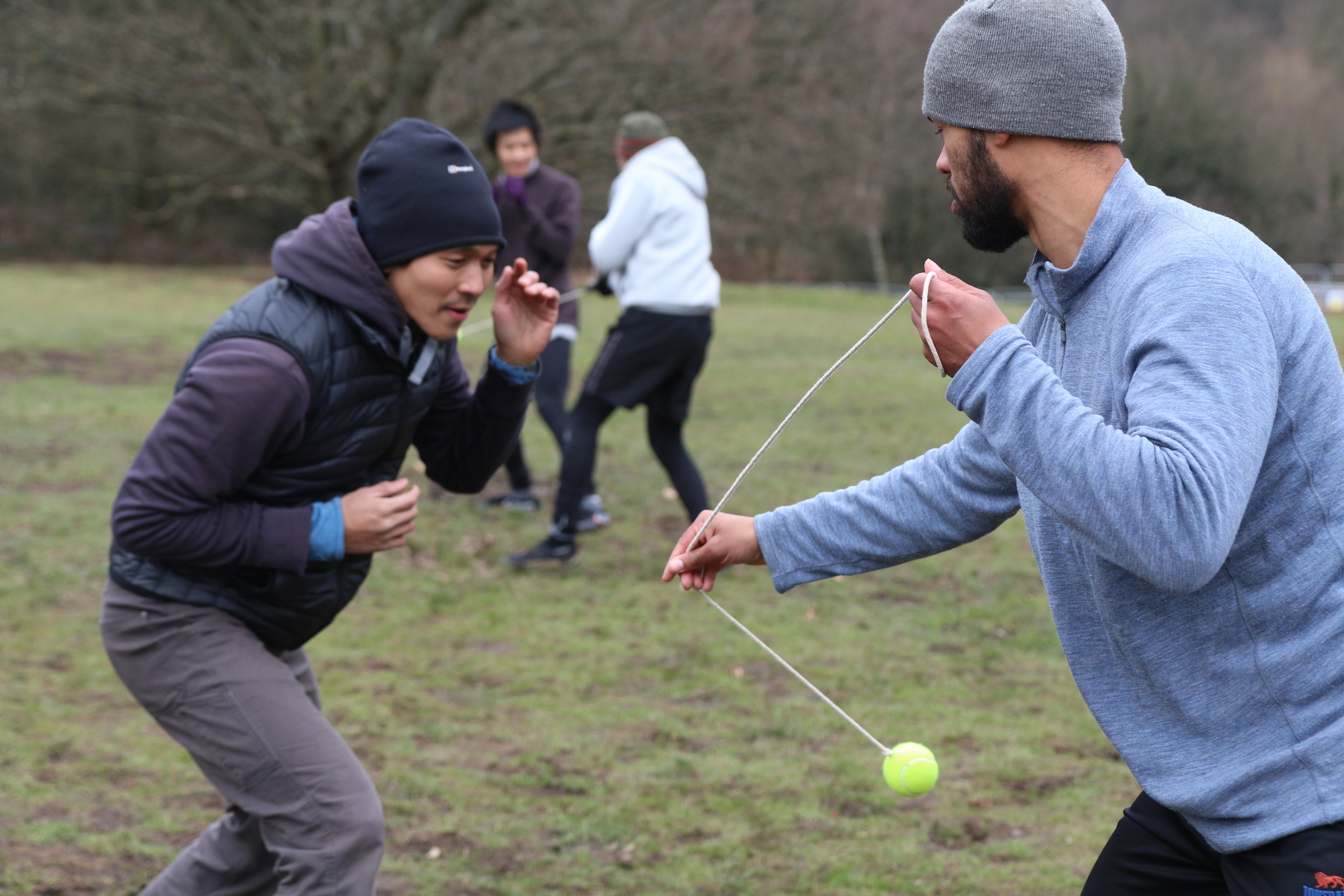 Improvise. Imagine. Create. Adapt
Rootless Root Fighting Monkey Practice Ball
Find Balance Through Movement
BBC World News Tree Climbing Interview
BBC World News Tree Climbing Interview
Join a group class and get moving with our friendly bunch or get my full attention with a private 1-to-1 / small group session or online coaching.
Experience Meaningful Movement: Outdoor Natural Movement Training And Tree Climbing In London.
It's my absolute pleasure to welcome back my good friend, fantastic teacher, thinker and human, Almog Loven to London, for this workshop experience. Almog will share his ongoing explorations in to his Weightlessness practice and approach.
Move with Seasons is an event to rediscover playful and natural movement in the context of nature and the season with a supportive group. Featuring Natural Parkour and treeclimbing, group and partner games to observe how you communicate and potential building solo work to give you a map to help cultivate your daily practice.
Autumn practice is a time for transition and balance…We keep things mellow… we keep things moving.
Nature Jam Community Event
a free monthly gathering
Nature Jam - Family, friends, community. All are welcome - come and join us for this FREE meetup: 12pm. Meet at entrance opposite Hampstead Heath Overground Station. Next event: Sunday 24 July. See the updated event information monthly.